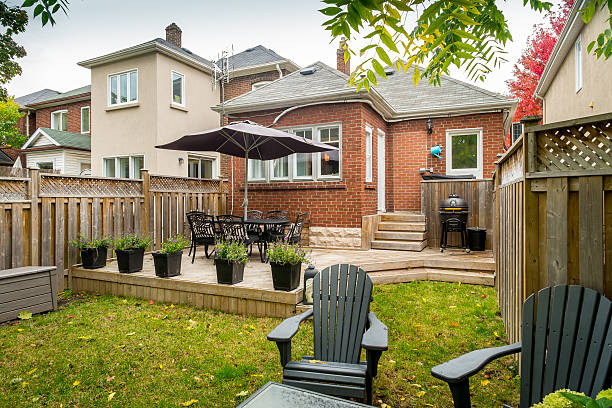 Do you need a contractor to help you with your decking and fencing project? Look no further! Choosing the right contractor is essential to ensure your project is completed smoothly and satisfactorily.
Firstly, asking for recommendations and referrals from friends, family, and neighbors is a great way to start your search. They can provide you with firsthand experiences and insights into the contractors they have worked with in the past. By asking for recommendations, you can gather a list of potential contractors you have already vetted by people you trust. This can save you much time and effort in finding a reliable contractor.
Secondly, conducting online research and reading reviews can also be extremely helpful in choosing the right contractor. Websites like Yelp, Angie's List, and HomeAdvisor provide a platform for customers to leave reviews and ratings for contractors they have hired. By reading these reviews, you can get an idea of the quality of work and level of customer satisfaction that the contractor provides. You can also check the contractor's website or social media pages to get more information about their services, experience, and any certifications they may have.
In conclusion, choosing a contractor for your decking and fencing project requires some research and due diligence. By asking for recommendations and conducting online research, you can gather valuable information that can help you make an informed decision.
So, let's get started on finding the perfect contractor for your decking and fencing needs!
Asking for Recommendations and Referrals
If you're looking for a contractor for your decking and fencing needs, don't hesitate to ask your friends and family for recommendations and referrals – they can provide valuable insight and help you find a trustworthy professional.
Start by contacting those who have recently had decking or fencing work done and ask about their experience with the contractor they hired. Find out if they were satisfied with the quality of work, the timeliness of the project, and if the contractor was reliable and professional. Getting recommendations from trusted people can give you confidence in the contractor's abilities and reliability.
In addition to asking friends and family, consider contacting local homeowner associations, online forums, and social media groups dedicated to home improvement. These platforms can be a great source of information and recommendations from people who have had similar projects done. Be sure to ask specific questions about the contractors they recommend, such as the project's overall cost, any issues they encountered, and if they would hire the contractor again.
You can compare and narrow down your choices by gathering multiple recommendations and referrals to find the best contractor for your decking and fencing needs.
Conducting Online Research and Reading Reviews
While browsing the internet, you can easily explore various online platforms and read customer reviews to gather insights and make informed decisions about your upcoming outdoor project.
Online research allows you to access a wide range of information about contractors specializing in decking and fencing. You can visit websites such as HomeAdvisor, Angie's List, or Yelp to find contractors in your area and see their ratings and reviews from previous customers. Reading these reviews can give you a sense of the quality of work, professionalism, and customer satisfaction that each contractor provides. You can also check social media platforms like Facebook or Instagram to see if the contractor has a presence there and what kind of projects they have completed in the past.
Furthermore, online research can also help you compare prices and understand the average cost for decking and fencing projects. Many contracting websites allow homeowners to request quotes or estimates online, which can be a convenient way to gather price information from multiple contractors. Remember that the lowest price may not always mean the best quality, so reading reviews and checking the contractor's credentials and experience is crucial.
Taking the time to conduct online research and read reviews can give you valuable insights and help you choose a contractor who meets your budget and delivers the quality and professionalism you expect for your decking and fencing project.